A Wedding Reception They'll Remember!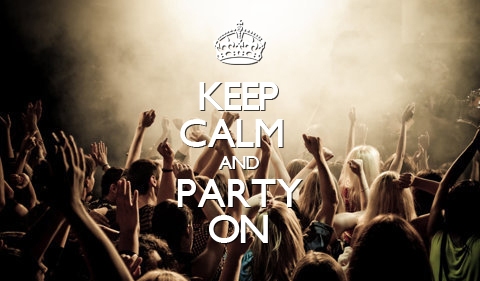 After your wedding ceremony you're officially married and it's time to CELEBRATE! This is your chance to mingle with all your family and friends who've come to share in your special occasion. Nothing can make or break a reception like music. You need songs to keep guests entertained while they wait for you and the rest of the wedding party to arrive at the reception. You'll need special songs for your first dance as husband and wife and any other special dances you may want such as the Daddy/Daughter or Mother/Son dances. Then you'll need songs designed to get everyone out on the dance floor. The better time your guests are having, the longer they'll stay and the more likely it will be that you actually get a minute to chat with them and thank them for coming. That's a pretty tall order for reception music but finding the right mix isn't as complicated as it sounds.
There are two main decisions that you need to make and they really go hand in hand. Whether you want live musicians or a DJ or a combination of the two really depends on what type of Raleigh wedding reception music you'd like. If you want a mix of popular songs sung by the original artists you'll need a DJ to spin those tunes. On the other hand, if you'd like classical instrumental pieces then a live band is a better option.
Once you've decided on the type of musician that you'd like to have at your reception you can begin narrowing your options. You'll need to consider the size of your venue, whether or not electricity is available and the acoustics of the building. It's important not to overwhelm with your guests with a sound that is too loud for the space. Having too little sound can be a problem as well. If the music can't be heard over the chatter of your guests, it can't be enjoyed. As soon as you know what will work in the venue you've chosen you can start price shopping. You'll need to consider your budget and how much of it you'd like to dedicate to the music. Mary is happy to discuss all your options and prices, and can give you referrals from actual happy brides who have had Save The Date Music for their reception.
Whether you hire a DJ or live musicians, you'll need to make some song selections. Be specific. Just because everyone you know has done the chicken dance at their reception doesn't mean you have to do it. This is your wedding reception and it should reflect your tastes. If you want to hear your favorite songs let your musicians know that you'd like for them to wait until after the wedding party arrives to play them. As you're making your song selections consider your guests as well. What appeals to the younger generation may not get your grandparents out on the dance floor. If you'd like to see them boogie down at your reception surprise them with a few selections from their era. Your musicians have likely performed at countless receptions themselves and they are sure to have suggestions for perennial crowd pleasers. These can be good fillers once you've added all your special songs to the playlist.
Remember, this is your Raleigh wedding reception and it's likely the largest party you'll ever plan (or pay for), make it something you're going to enjoy from start to finish. And if you're in the market for the best, most professional option in Raleigh, NC; then give us a call. We pride ourselves on being affordable, fun and elegant. It doesn't get any better than Save the Date Music. Just ask our happy brides!