Wedding Receptions and Ceremonies, Corporate Events, Anniversaries, Birthdays and more!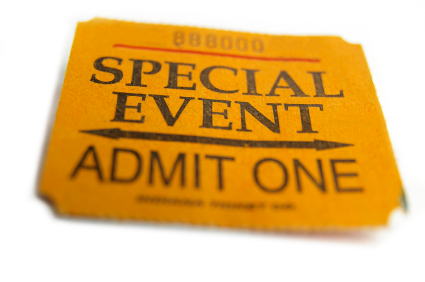 There are so many details to take care of when planning a special event. From the invitations to the decorations to the food, there are countless decisions to be made. Often overlooked, music can be a big factor in the success of your event. Whether it's a personal event or a corporate affair music really sets the tone. From the delicate strains of classical music at a wedding to the lively conga tune at the reception, music lets your guests know whether it's a serious moment or time to let loose.
Imagine your favorite movie without the soundtrack. You would still hear the dialogue and the sound effects but you'd be missing all the subtle musical clues that let you know something is about to happen. The soundtrack adds so much to the overall movie watching experience. It allows us to "feel" the action. The same is true for a party. Having a "soundtrack" provides another level of enjoyment for your guests. Hearing that special song that they love can get people out on the dance floor. Dramatic music can heighten the anticipation before a big corporate announcement. Music can also be used to lighten the mood - "Chicken Dance," anyone?
We've all been to parties where the radio was playing and while that does provide background noise, there's too much left to chance. Do you really want your guests listening to commercials? It seems like everyone has an iPod or other digital music device these days. Creating your own playlist for a special event would give you control over the song selection and eliminate the commercial aspect but it still doesn't give you allow you to preset the timing of the music. With pre-recorded music the only way to get the breaks you need for party announcements and other special moments is to keep your finger on the pause button. It's a little hard to enjoy the party when you're constantly worrying about adjusting the music. Instead, include music with your other party planning decisions. Decide what type of music you'd like to hear and how you'd like to have it provided. Whether you choose live musicians or a professional DJ you'll see that leaving the 'soundtrack' to your next event in the hands of a professional will leave you free to enjoy the festivities.
Weddings, birthday parties, anniversaries, baby showers, and work parties can all be enhanced with music. If you think about it for a just a minute you can come up with a special song for each type of event that would touch your guests in some way. Whether you make them cry with a sentimental favorite or make them laugh with a silly ditty, you'll be glad that you added music and so will they.
Book Us for Your Event!